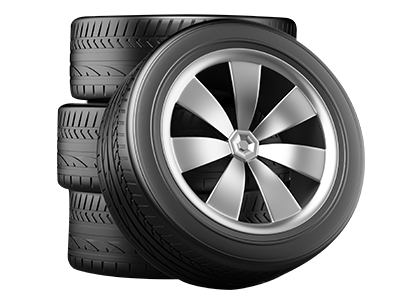 Tire Alignment Service
Our dealership is here to help you save money on your next four-wheel alignment service. Check our website to find out about the latest deals and incentives for our valued customers.
Customer Reviews

When you get all four wheels of your vehicle aligned properly, you'll experience a host of benefits that can prolong the life of your vehicle and save you money. A vehicle that has tires that are out of alignment can suffer from a range of issues. Vibration at higher speeds is often the result of wheels that are not properly aligned. You also may experience less fuel efficiency since the car's engine has to work harder.

A properly aligned vehicle runs straighter and experiences less problems on the road. When a vehicle isn't aligned properly, you may experience pulling to the right or left. Additionally, your tires can wear unevenly. When your tires don't wear evenly, you may have to replace them thousands of miles prematurely. Proper care for your vehicle can add time between major service appointments and ensure that your vehicle has a long life.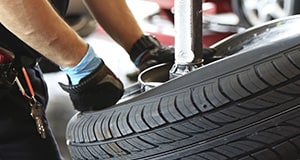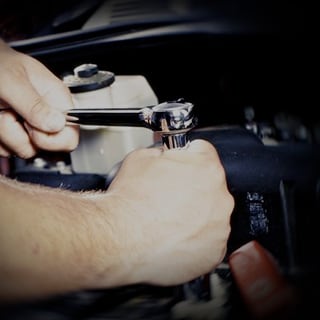 Coggin Deland Ford
2655 N Volusia Ave, Orange City, FL 32763
Serving
Deltona

,

Daytona

,

Sanford

,

Port Orange

,

New Smyrna Beach

We are able to serve all makes and models of vehicles, and our professional technicians are certified to help you get the most out of your vehicle. When you enlist our service to keep your vehicle aligned, you get the best equipment and staff to attend to your needs. We regularly perform tire alignment services on all vehicles, and we have the experience to help you extend the life of your vehicle. An alignment helps with all aspects of performance, and it should be performed when you get new tires or every 20,000 to 30,000 miles.
Tire Alignment Service
Our dealership makes sure to use only original equipment manufacturer (OEM) parts. This helps us ensure you're getting the best parts for your vehicle. Aftermarket parts are often used by other auto shops because they are less expensive. Many auto shops also won't cover their parts with a warranty, which can help them save additional money. However, the cost savings aren't enough to make it worthwhile for the customer. Certified parts are guaranteed to meet a high-level of quality. With aftermarket parts, you never know what quality of pars you're actually getting. Avoid the unnecessary hassle, and trust your repairs to only manufacturer-approved components for your vehicle.